Rockwell Allen-Bradley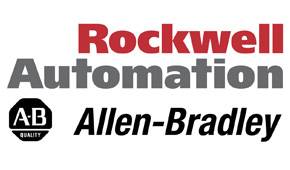 The Rockwell Allen-Bradley portfolio delivers the automation components and integrated control systems you need to optimize performance, improve productivity and flexibility.
Global Controls integrates Rockwell Allen-Bradley control products. We apply the correct motor and drive technologies for your application requirements.
Global Controls designs, builds and installs single and multi-axes systems using AC, DC, Stepping, and Servo motor technologies. We have over one thousand axes of motion in production being controlled by our systems.
Application: Our customer makes presses; for this project the press they designed was for large plastic mats. They needed a robot to tend the forming press and the cooling press and the palletizer. Solution: Global Controls designed a custom gripper that could hold...
Application: Our customer is a leader in producing flow control valves for shot peening applications. In order to calibrate and verify their valves, they must run material through the valves and measure the amount of material that passed through them. Some of the...